TTAD #4 - Aly-Us, Dr. Katz, Power Privilege, and Talking to Americans
Some Dope Songs
Aly-Us - Follow Me 💃🏽
Prince Paul - The Men In Blue 👮‍♂️
From Prince Paul's theme Album "A Prince Among Thieves." Each track tells a scene in a movie. The rapper on this track is Everlast, from House of Pain! (know for "Jump Around"
---
Dope Article
America In Turmoil: How Racial, Economic, And Power Privilege Led Us To Social Unrest, by Anthony Pompiliano
3 Types of privilege in the US:
1. Racial
2. Economic
3. Power
To me, Power is the most interesting:
"Most people in the United States operate under the mirage of freedom. The wealthy and non-minority population will espouse the American ideals of free speech, democracy, and individual rights.

They will claim moral superiority over foreign nations that do not embody the ethos of the US Constitution.

But in practice, there are two realities in America — one where people know that we do not have freedom from the government and another that falsely believes that freedom still exists.

Minority communities, especially black ones, fall under the first reality and everyone else is in the second.

Black families have seen the militarization of the police throughout their communities. There are constant patrols. Constant racial profiling. At any time, a police officer can stop you, question you, search you, punch and kick you, or arrest you.

To those in the second reality, this sounds absurd. They just don't see it on a daily basis, so they find it hard to believe. Police officers have been granted more powers over time and they haven't failed to apply that power privilege to do bad things."
---
Dope TV Show
A late 90's Comedy Central show that features a psychiatrist interviewing comedians - who are just doing their bits in therapy sessions. Features early Chappelle, Ray Romano, Louis CK, and tons of other soon to be famous comedians.
---
Dope Guide on Talking to Americans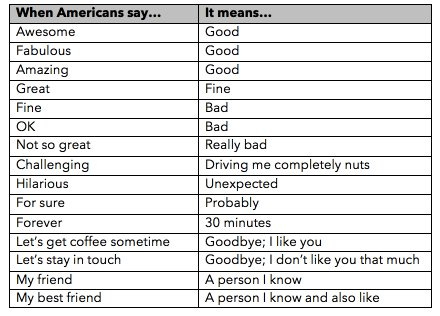 ---
Always remember to keep it real, and hit me up with any feedback. And share with your homies. ✌🏻